---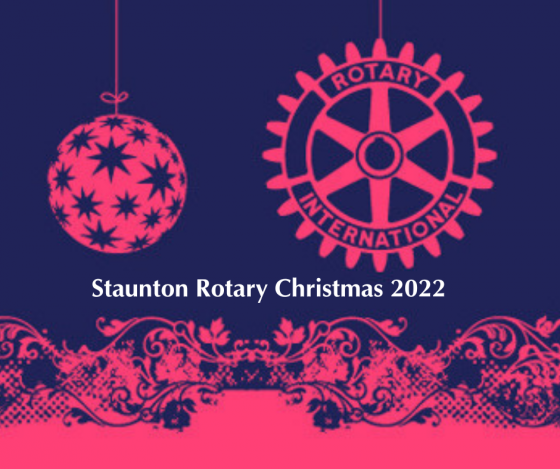 STAUNTON ROTARY CHRISTMAS FOR 2022
Donate Today!
For more than fifty years, the Staunton Rotary Club has worked with local Salvation Armies to provide gifts to local underprivileged children. But unfortunately, we have not been able to hold our traditional "Rotary Christmas" event normally held in early December since the onset of the COVID-19 pandemic,
However, we remain committed to supporting families who wish to provide gifts for their children at Christmas. In 2022, we will continue to support both the Staunton and Waynesboro Salvation Armies in providing gifts and necessary supplies for children.
The Staunton Rotary Club will purchase diapers, wipes and other products needed for the infant children in families assisted by the Staunton Salvation Army. We also provide funding to purchase clothing and toys not provided by Angel Tree volunteers for families selected by the Waynesboro Salvation Army.
Won't you assist us with this project? Our goal is to raise $19,000 for the 2022 Christmas Season to be split between these two local agencies. Staunton and Waynesboro Rotary members will be contributing as well, but assistance from individuals and businesses within the Staunton, Waynesboro and Augusta County areas is vital for us to meet our goal.
Your contribution to the Staunton Rotary Club Charitable Fund - an IRS-certified 501c3 nonprofit - will help provide for these purchases, and is tax deductible to the extent allowed by law.
Click on this link to donate through PayPal, or you may mail a check to "The Staunton Rotary Club Charitable Fund, P O Box 2353, Staunton, VA 24402-2353.
You may also email us for more information
Won't you help us make a brighter Christmas season for a needy child?
Thank You!